The World of Olympia Le-Tan: Shop Our London Collection
A boutique for highly skilled crafts and artisanal pieces, both our Nantucket Jewellery gallery and our London Jewellery gallery stock beautiful accessories from some of our favourite designers.  Pedants for exceptional quality and craftsmanship, we are very selective with the brands we work with. This results in a small, carefully curated list of outstanding designers, all of whom produce pieces that we know will become much-loved additions to treasure for years to come.
One of our favourite items - and undoubtedly one of the most popular brands that we stock – is Olympia Le-Tan, famous for her hand-embroidered book clutch bags which feature in the collection of every well-established fashionista and public figure. These pieces have been worn and loved by Kim Kardashian, Emma Watson, Natalie Portman, Miranda Kerr and Arielle Dombasle – amongst many many others. 


The eponymous designer initially worked for Chanel, where she honed her skills as an expert crafter. In 2009 she teamed up with French movie producer, Gregory Bernard, and together with their combined skills in the arts and creative culture, and her personal love for first edition books, they launched the Olympia Le-Tan brand. A company founded on both skill and genuine love for the arts, we feel a strong synergy between Olympia Le-Tan and Water Jewels, and it was this that first attracted us to the brand from its inception.
Much like jewellery, we have always thought of accessories as the 'final touch' that completes the outfit, this is why we have always loved Olympia Le-Tan's designs so much. With each design expertly crafted to look like literary classics, art-pieces, film covers, music albums and other cultural pieces. They are such a unique and fun way to communicate your cultural tastes and interests – or to show someone how well you know them by treating them to their favourite first edition (reimagined into a wearable accessory!)


As with all of our handmade gemstone and pearl jewellery, we appreciate the time that goes into hand-embroidering each design – often 300 hours+ for a single clutch(!) – and this clearly translates into the quality of the final product, with each one intricately crafted on the outside, but also featuring beautiful Liberty of London prints on the inside – after all, it's the small details that make it so special.
 At our London Jewellery gallery and online jewellery store, we stock a large collection of our favourite Olympia Le-Tan book clutch bags, including the hugely popular Great Gatsby, Catcher In The Rye and Jaws – to our Nantucket best seller Moby Dick.
 Each collection is extremely limited with each book clutch numbered on the back and often the batches are as small as only 16 pieces! The women who carry these bags are part of an exclusive book club. Join Reese Witherspoon with your very own Great Gatsby Book Clutch
Shop the full range via our Accessories page, or visit our Kensington gallery and Nantucket gallery to experience the delight of these beautiful designs in person.
---
Also in Journal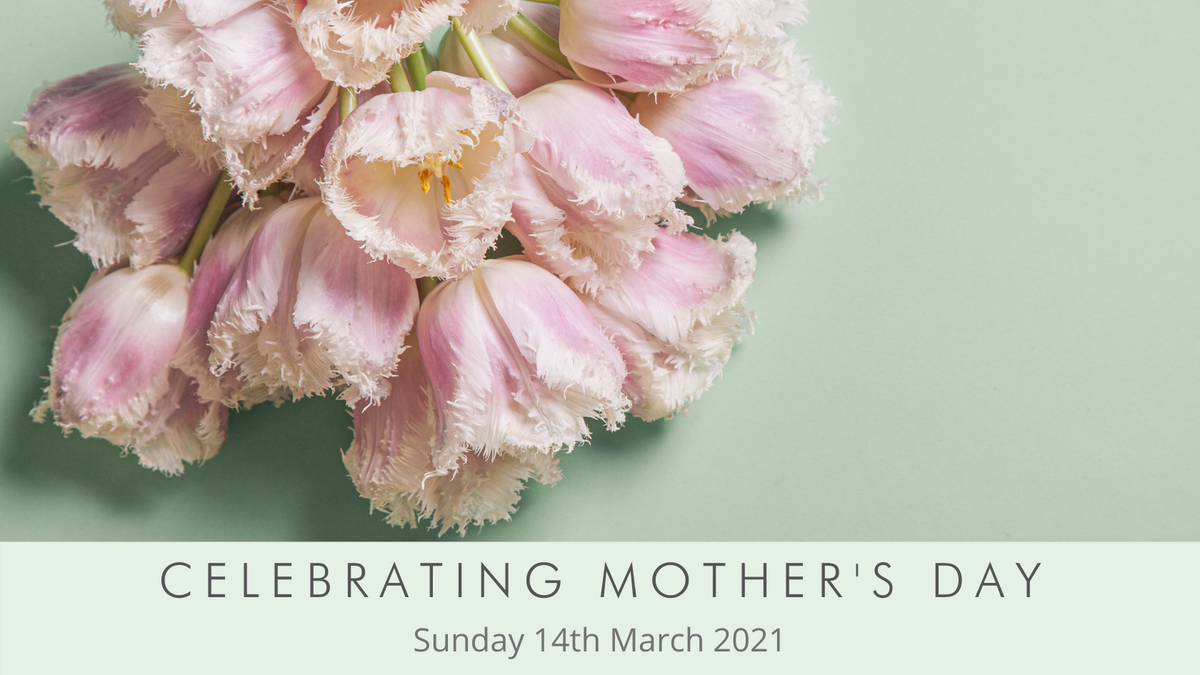 With Mother's day upon us in the UK I wanted to share an old photograph I found recently of my Mother and I.
Water Jewels owes a lot to her early input and we worked together for twenty years until she retired three years ago.
Happy Mother's day to all Women, we all Mother in some way all the time and this day celebrates you and all you do for those you love.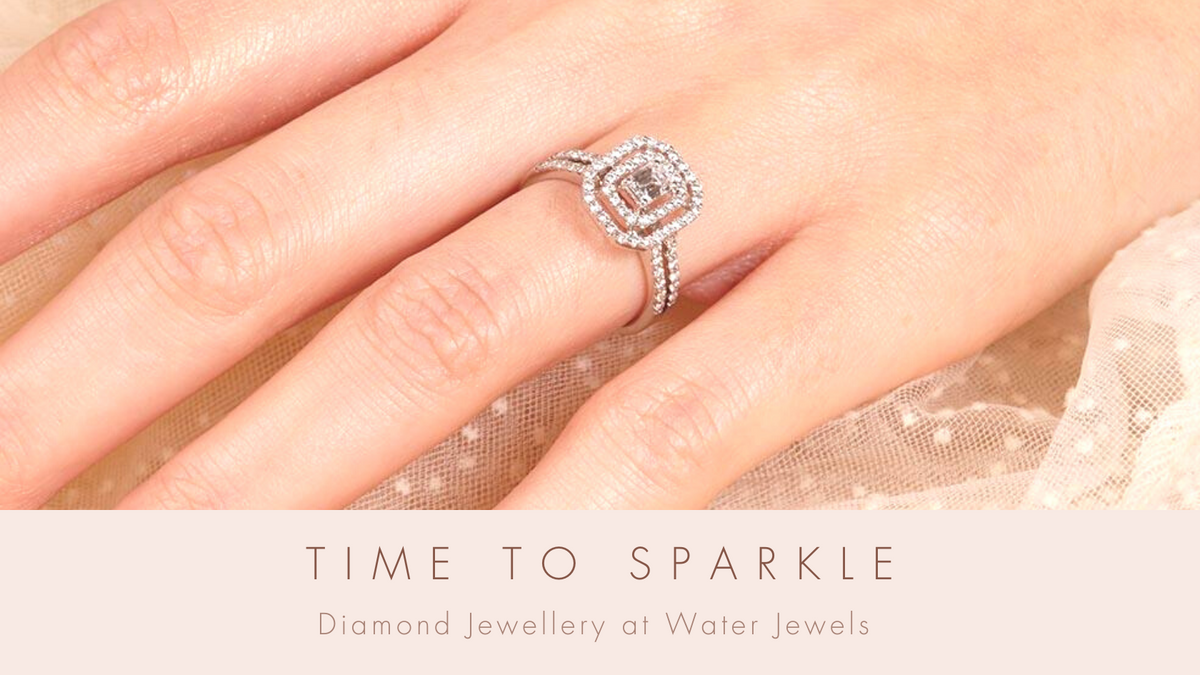 Barbara Harris Water Jewels is known to most as a Gemstone and Pearl specialist. For many years our London Jewellery shop has brought to life wonderful pieces of jewellery by combining the most exquisite gemstones from around the world. As gem specialists, we also have a keen eye for the unusual. When it comes to Diamonds, the unusual is what we seek out the most!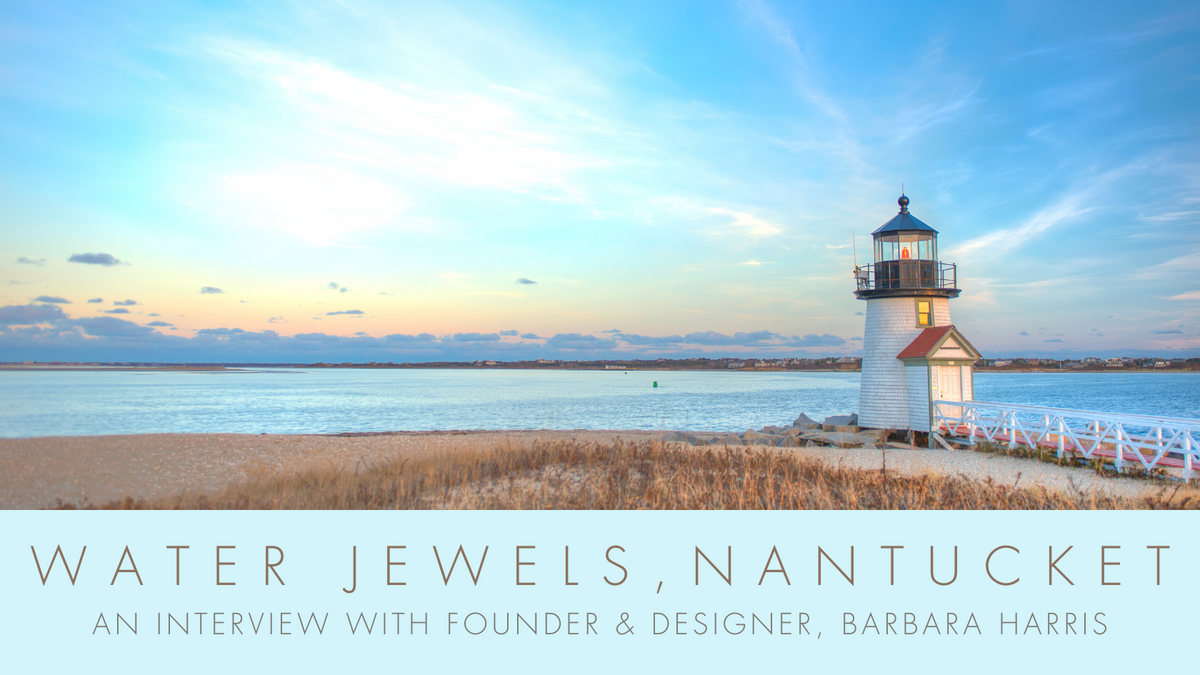 Nantucket Jeweler, Water Jewels, has been part of the Nantucket community for over a decade, showcasing their exquisite hand carved gemstone jewelry, pearl jewelry and exclusive accessories. At this milestone in their business lifespan, we decided to speak to the founder of the Nantucket Jewelry store, Barbara Harris, and to discover how she came to open her second gallery on this beautiful island.