Gemstone Rings: The Birth of Water Jewels
Water Jewels began with a collection of ten Gemstone Rings in 1998 and it is because of this, that Rings have always been a favourite of our founder and designer, Barbara Harris.
Our gallery in London has always felt like somewhat of a treasure chest – with intriguing designs and rare Gemstones at every turn. However, visitors always inevitably end up at our Ring tray, pondering over our range of Gemstone Rings.
Why the fuss? Our founder, Barbara's, well-honed and intuitive understanding of the connection between Gemstone and the wearer leads her to create tactile and beautiful pieces that are more than just adornments. Jewellery is unique to each and every one of us – introducing us, before we've even spoken – and as such, each piece that we wear should pay homage to our individuality. Having always worked with the highest quality of Gemstones, each raw stone that we use, has a truly unique hue and composition, which naturally lends itself to one-off pieces.
The organic way in which we carve our stones is also exclusive to our brand as a London-based jeweller, using high-pressure water jets to gently carve the stones into their final design.  This is a long and timely process but, importantly, it preserves the stone's essential energy and individual characteristics. The result? A diverse range of exclusive Gemstone Rings, each waiting to select its rightful owner.
We are honoured to feature in Carol Woolton's recently published book,
"The New Stone Age"
, find us on page 37
.
Woolton is a jewellery historian, stylist and has been the jewellery editor at British Vogue for twenty years. In The New Stone Age, she recounts her own purchase at Water Jewels and the experience she had wearing our Himalayan Rock Crystal ring.
Her story may surprise you!
Having always envisaged our online world as an extension of our in-store experience, we've decided to share a selection of some of our favourite Gemstone Rings below... 
This polished raw Aquamarine is inlaid with Tahitian Mother of Pearl and carved using high pressure water jets into a  butterfly. It is very comfortable to wear and redefines the contemporary statement ring.
Backed with 18K White Gold.
This Prehnite is Rutilated with Black Tourmaline with hand hammered Sterling Silver backing. 
The style is called Wave Crest as it was carved to look like the top of ocean waves cresting. 
The rose ring is hand carved from a single piece of Chalcedony using high pressure water jets to create a sculptural and tactile feel.
Chalcedony promotes creativity and has a strong protective and nurturing energy.
Backed with hand hammered 18K White Gold.
This beautiful ring carved from a single piece of Amethyst is inspired by the design of traditional Pagodas.
Backed with hand hammered 18K White Gold.
5. Chalcedony Druzy Ring, backed with 18K yellow gold
This ring is gently carved using high pressure water jets to enhance and showcase the natural beauty of the gem.
Backed with hand hammered 18K Yellow Gold.
Carved from a solid Amethyst gemstone using high pressure water jets, this tactile and sculptural ring is inlaid with Tahitian Mother of Pearl. 
Not backed.
The rarest of the Chalcedonies. Natural soft blue, carved using high pressure water jets to sculpt a beautiful fish, symbol of harmony. Inlaid with Tahitian Mother of Pearl.
Blue Chalcedony has a strong energy, promotes kindness and has strong protective qualities. Suits the creatives.
This is one of our most popular shapes, it looks beautiful on the hand and is extremely comfortable to wear. 
Chalcedony is the stone of creativity, new ideas and at the same time is very protective. 
Backed with hand hammered Sterling Silver.
Our Rhodochrosite gemstone ring has a Peruvian Pink Opal base and is backed with Sterling Silver. 
The style is called the portrait ring inspired by cameos, traditionally depicting a story or portrait in an oval frame. The portrait and the story are the natural magical veining within the stones surface. Layers of sediment petrified into gemstone over millions of years to create patterns as individual as fingerprints never twice reproduced. 
For a larger selection please view our collection of gemstone rings
here
, exclusively available to our online world.
---
Also in Journal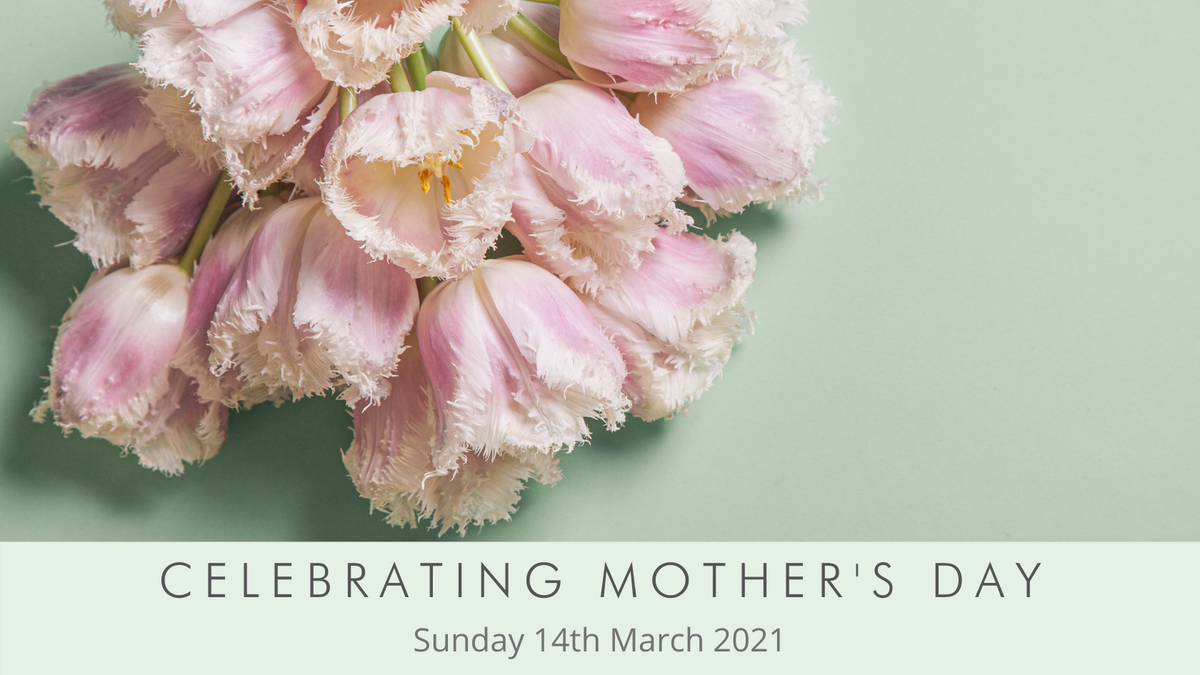 With Mother's day upon us in the UK I wanted to share an old photograph I found recently of my Mother and I.
Water Jewels owes a lot to her early input and we worked together for twenty years until she retired three years ago.
Happy Mother's day to all Women, we all Mother in some way all the time and this day celebrates you and all you do for those you love.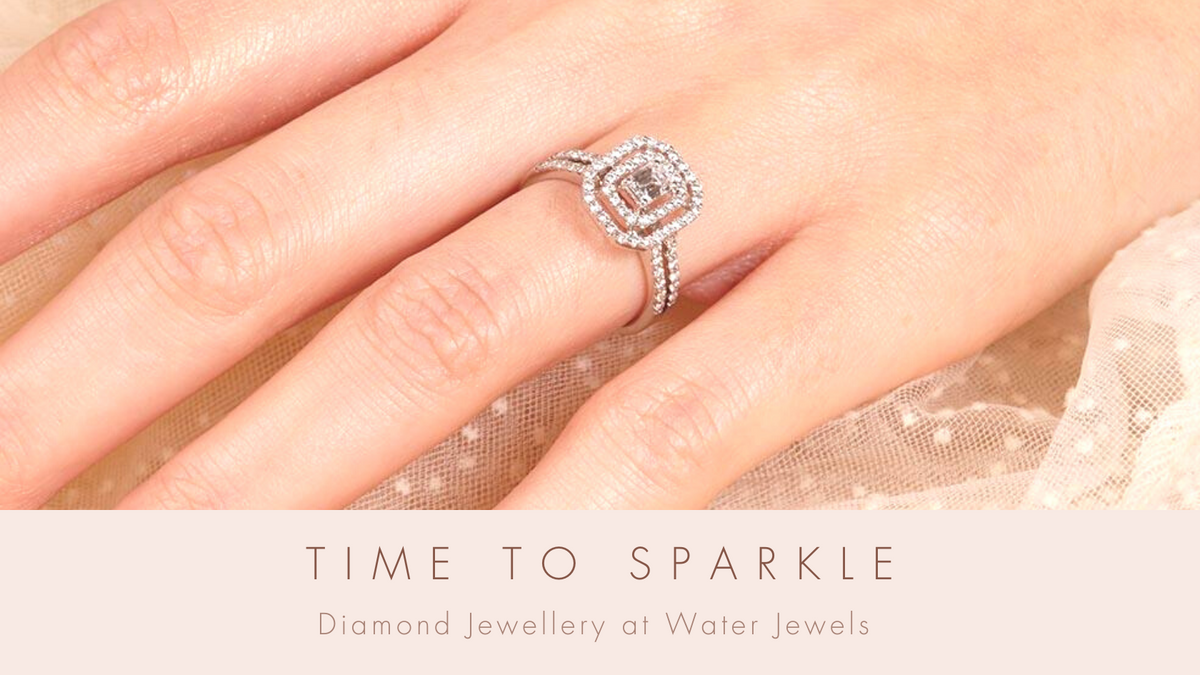 Barbara Harris Water Jewels is known to most as a Gemstone and Pearl specialist. For many years our London Jewellery shop has brought to life wonderful pieces of jewellery by combining the most exquisite gemstones from around the world. As gem specialists, we also have a keen eye for the unusual. When it comes to Diamonds, the unusual is what we seek out the most!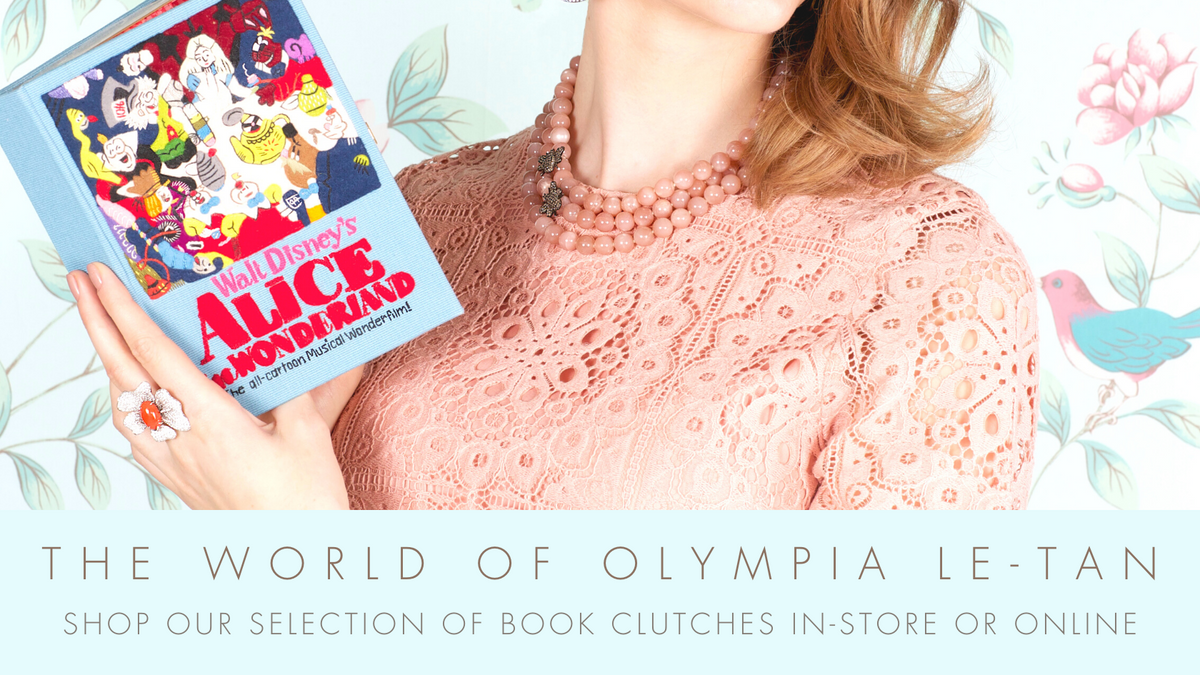 A boutique for highly skilled crafts and artisanal pieces, our London Jewellery gallery stocks beautiful accessories from some of our favourite designers. One such designer is Olympia Le-Tan - famed for her embroidered book clutches. Shop our Olympia Le-Tan collection online or in our London store.